WordPress2Facebook is an application that monitors your WordPress blog and submits links to Facebook whenever you author a new post.  WordPress2Facebook is unique in that it creates the link on your WordPress page just as you would, by mimicking keystrokes and mouse clicks, therefore including the thumbnail image in your post, along with meta-data such as title and description.
Combined with our tutorial on specifying which image for Facebook to use as a thumbnail, you can now include all the details with your post instead of just a link using tinyurl.
Watch the Features Video for a complete overview of WordPress2Facebook's functionality.
Features
Monitors the WordPress RSS feed and inserts into Facebook
Supports Facebook Pages
Includes thumbnail, title, and description in Facebook post
Hotkeys to force a check, and force the latest post to be entered into Facebook
Debug mode that does not post to Facebook
Configurable time for checking for new entries
Installation
Installation of WordPress2Facebook is very straight forward.
Copy WordPress2Facebook.exe and WordPress2Facebook.txt into the same folder.
Open WordPress2Facebook.txt and edit the settings based on the instructions in the file.
Open IE and ensure you are logged out of Facebook, and that the checkbox to keep you logged in is unchecked.
Disable all non-default toolbars in IE.  Your IE window should look similar to the image below.  This is required to ensure WordPress2Facebook grabs the correct links from the screen when tabbing.  If you're not using Firefox as your default browser, now would be a good time to switch.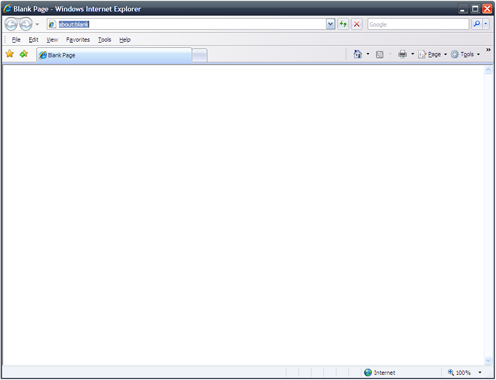 Usage
The first time starting WordPress2Facebook, it will delay five minutes before it's first check.  This is to ensure everything is booted when run from the Startup folder.
During the first run, WordPress2Facebook will open IE and grab the URL of the latest post from the WordPress RSS feed.
On any subsequent run, it will check to see if the latest RSS entry is new.  If so, macros will run to simulate posting the link into the Facebook window.  Because WordPress2Facebook can only check one entry at a time, be sure to set the number of minutes between checks low enough to cover your post frequency.
The following hotkeys are available to use:
Cntl+1: Force a check
Cntl+2: Force next check to post latest WordPress entry to Facebook
Cntl+3: Print version information
The application can be closed by right clicking on the icon in the Windows System Tray.
Tested Working On
Windows XP, IE7, 1920×1200
Windows XP, IE7, 1280×720
Windows 7, IE8, 1920×1200
Please submit a comment with the OS, IE version, and resolution you have used and how things worked.
Feature Requests/Bug Submissions
Please leave feature requests and bug reports in the comments below.  If these grow in number, we will set up a dedicated forum for support.
Download
Please do not distribute WordPress2Facebook outside of this site.  Directing links here will ensure the latest version of WordPress2Facebook is always in circulation.
Download the latest version: wordpress2facebook.0.02.zip
Remember to check out the rest of the site!
Change-log
v0.02
Updated to grab existing IE window
Added support for running when locked
v0.01