Hi everyone,
I had been scouring the internet for the perfect lap tray for gaming on the couch, but I couldn't find anything I liked so I decided to throw one together using the below parts and some industrial velcro.
My requirements were that it needed to have:
Full backlighting
Near lag-free (thus the G900)
Portable (ie able to carry around without things falling off)
Comfortably padded without being heavy
Most importantly, fully wireless
The reason I'm posting this is that I've seen many questions on Reddit about if the Handheld Science Bluetooth Keyboard Adapter (linked below) works with the Orbweaver. It does, and splendidly. No noticeable lag that I can tell (I'm no pro gamer) and actually seems to respond faster than the K830.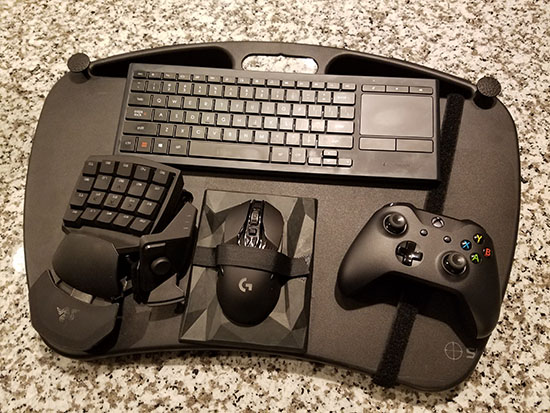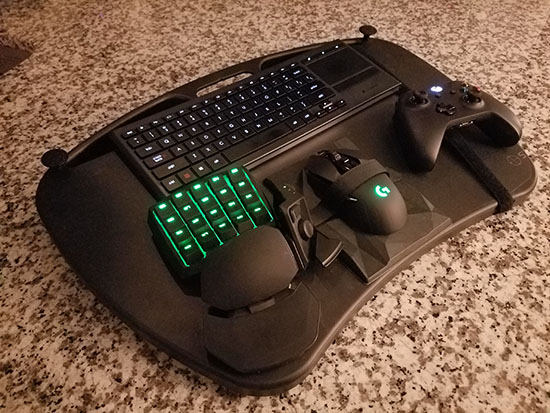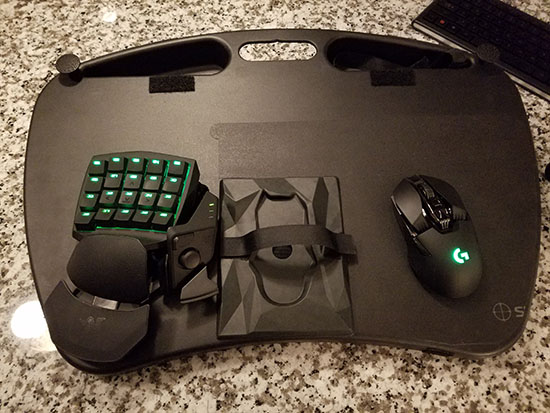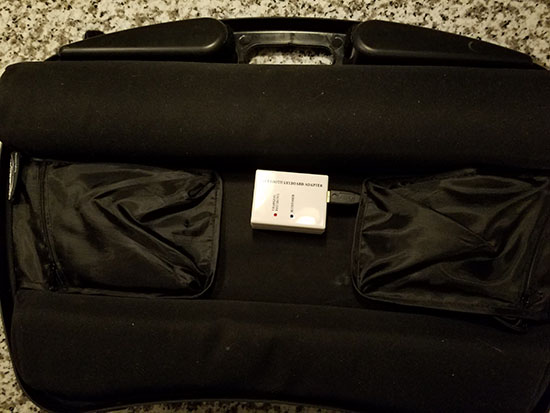 As a note, while I had a RAT mouse before, I replaced it with the G900, and for this tray it was perfect as the packaging it came in created a "holster" for lack of a better word that perfectly held the mouse while in transit.
Parts list
Tray: https://www.amazon.com/gp/product/B002Q893CK
Mouse Pad: https://www.amazon.com/gp/product/B00NM3NVRG
Bluetooth Keyboard Adapter: http://handheldsci.com/kb
Logitech K830: https://www.amazon.com/gp/product/B00ZOPVSKW
Logitech G900: https://www.amazon.com/Logitech-Spectrum-Professional-Wireless-Ambidextrous/dp/B01CEFEMFW
Orbweaver Stealth (Chroma RGB model linked): https://www.amazon.com/Razer-Orbweaver-Chroma-Mechanical-Adjustable/dp/B013P0HW7K